How to pay RPLI Premium Online – PLI & RPLI Online Payment
Now a days everything has switched to the world of Internet, whether you want to pay your electricity bills or wanna pay any premium of your Insurance. As you know, PLI and RPLI are among the oldest Life Insurances in India. As everyone's know that if you want to pay your Postal Life Insurance, you have to visit your nearest post office. While paying the premium of RPLI or PLI, people are facing lots of Issues such as they have to wait for long time in queue and still people have to come back as the staff says they are facing some issues and they are unable to pay the premium of the insurance.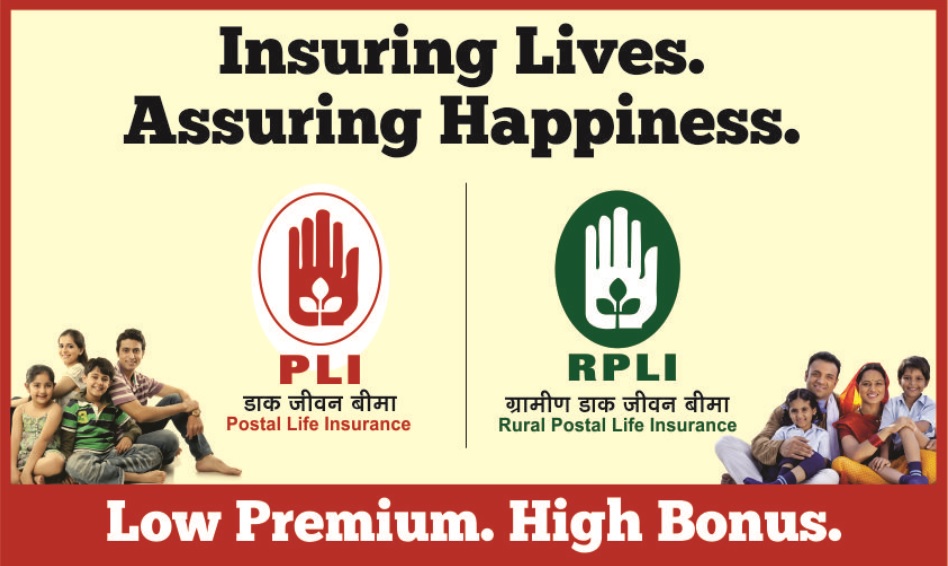 Lots of people are facing these issues when they want to pay the premium of their RPLI/PLI. I have my RPLI and i was unable to pay it in the post office counter and that's why i was searching for the way to pay the premium online. I asked the Post Office staff about Online Payment method but they said that you have to open IPPB account first and only after that you can pay the premium online, but opening another Payment Bank account don't make any sense and i was searching for another way for the payment. So in this article i will tell you about the method to pay the premium with a IPPB bank account as well as without a IPPB account.
How to Pay RPLI & PLI Premium – Available Methods
PLI / RPLI premium payment now available through IPPB CUSTOMER Mobile app, IPPB
COUNTERS, micro ATM & Standing Instructions
IPPB counters –
Customers can visit the Post Office IPPB counter to deposit PLI/RPLI premium from
their IPPB Account.
IPPB mobile App –
Customers can deposit their PLI/RPLI premium through the IPPB mobile app, from
their IPPB Account.
IPPB Micro ATMs –
In addition to other IPPB services, Postman will now be able to facilitate customers to
deposit their PLI/RPLI premium using Micro ATM devices, from their IPPB Account.
Standing Instructions through IPPB accounts –
Customer can register for Standing Instruction either by visiting IPPB counters or
using IPPB Mobile App. Every month, PLI-RPLI premium will be debited
automatically from their IPPB account.
How Pay RPLI & PLI Premium with IPPB Mobile app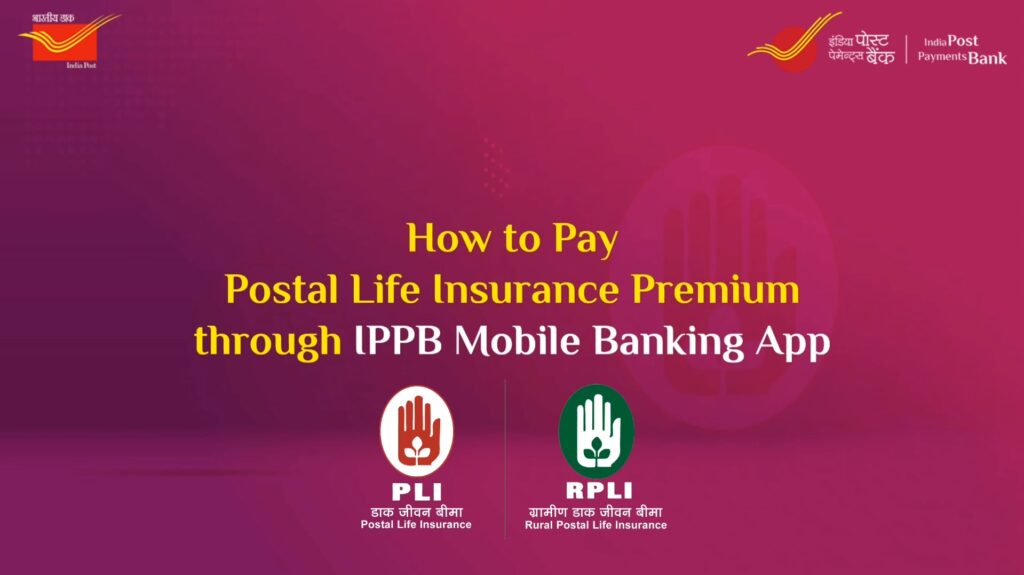 You can now pay the RPLI/PLI Premium through your IPPB Mobile banking app and for this you must have a India Post Payment Bank Account, if you don't have a IPPB bank account than you can switched to the next method discussed below. To Pay the premium through IPPB mobile app follow the methods mentioned below
Open IPPB Mobile banking app
Login in the app with your credentials
After Successful login, select RPLI/PLI Payment Option
Now Enter the policy number and your date of Birth
Now you can pay the premium and the amount will be deducted from your IPPB bank account.
You can pay the premium monthly, Quaterly, Half Yearly and annually.
Don't forget to take a screenshot of the payment receipt after successful payment of the PLI/RPLI Payment.
How to Pay RPLI and PLI Premium without a IPPB Bank Account
You want to pay the Premium of Your Postal Life Insurance but you don't have a IPPB bank account. You can pay the premium without IPPB Bank account through the India Post PLI Portal. For this you must have a customer id. If you don't have a customer id for the online payment than you have to generate a customer first for your RPLI/PLI. To generate a customer id you need few details of your Policy as mentioned below.
Policy Number
Sum Assured
Insured First Name
Date of Birth
Gender
Mobile Number
Email Address

You must have Mobile number and email id registered in your Policy, if your mobile number and email is not registered you have to registered it first. You can do it by visiting nearest Post Office. There is another option through which you can registered your mobile number and email at your home. Follow the below process
Call India Post Customer Care – 1800 266 6868
Speak to the agent and ask him to register the email and mobile number for the RPLI/PLI Payment
Agent will ask few details and you have to give those details such as Policy Number, Date of birth, Policy Date etc.
Give Email and Mobile number to the agent and it will be registered
You will get text message once after mobile number and email got registered with your policy.
After 24 hours of this action, you can generate a customer id which will be given at your email.
Now you have a customer id for your policy.
Now you have Customer ID and Password for your Policy and now you can login in the RPLI Portal using the customer id and Password. Now follow the steps below
After successful login go to payments tab
Select Pay Premium Option
Wait for sometime and now you can say your policy details
Select the policy and click on Pay Premium and wait for the next page to open
After this you have to select the payment frequency and now you can pay the RPLI Premium through your debit card or internet banking.
After Successful payment save the payment receipt or take print out of the receipt.
So through this way you can pay a RPLI/PLI Premium Online. If you are facing any issues, you can ask us in the comment section below.